Fresh from the cold water bath, a nice little carbon transfer of Lilly: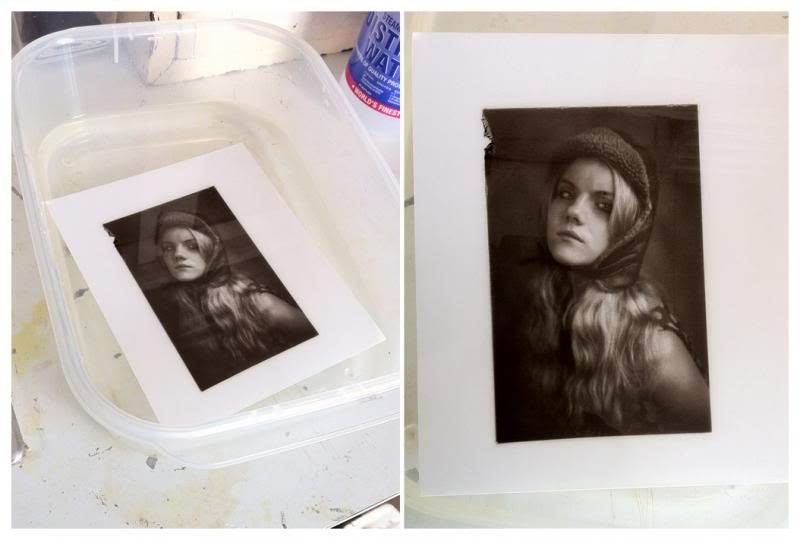 Wikipedia:
"A carbon print is a photographic print with an image consisting of pigmented gelatin, rather than of silver or other metallic particles suspended in a uniform layer of gelatin, as in typical black-and-white prints, or of chromogenic dyes, as in typical photographic color prints.
In the original version of the printing process, carbon tissue (a temporary support sheet coated with a layer of gelatin mixed with a pigment—originally carbon black, from which the name derives) is bathed in a potassium dichromate sensitizing solution, dried, then exposed to strong ultraviolet light through a photographic negative, hardening the gelatin in proportion to the amount of light reaching it. The tissue is then developed by treatment with warm water, which dissolves the unhardened gelatin. The resulting pigment image is physically transferred to a final support surface, either directly or indirectly."
</p>